Vayalagam Tankfed Agriculture Development Programme
There are numerous small irrigation tank structures spread over the entire Deccan Plateau, which serve millions of small and marginal farmers in South India. The tanks deteriorated because of neglect over the years, and need urgent renovation and good management. Vayalagam Tankfed Agriculture Development Programme (VTADP) was initiated in the year 1992 to work on these small-scale water bodies with the participation of the farmers. The programme believes that the local management of the tank system can be the only solution to the problem in the long run. The programme has moved from working on isolated tanks, to cascade of water tanks and tank-based watersheds, and also at sub- basin levels. Now, the programme has identified 'Water' as a unique tool for alleviating poverty, and has evolved into a separate people's institution as 'DHAN Vayalagam (Tank) Foundation (DVTF)'. The Foundation aims at upscaling the renovation works with community participation. The key components are:
Organising the farmers around the tanks and later on at the level of cascades, and promoting tank-based farmers' associations at block and district level.
Rehabilitating water harvesting structures with farmers' contribution and participation to improve the acquisition of water by restoring the system efficiency and increase water use efficiency.
Promoting tank-based watershed development by including tank rehabilitation as a component of watershed development for harvesting all the rain water within each watershed boundary.
Organising microfinance groups (MFGs) to provide access to savings, credit and insurance services to the farmers.
Establishing Vayalagam Agriculture Development Centres to enhance productivity of tankfed agriculture by creating awareness about new farming and irrigation management practices.
Promoting producer and marketing groups to undertake bulk purchase of farm inputs and collective marketing of farm produces to get the benefits of economy of scale.
Collaborating with relevant academic and research institutions at national and international levels to do research on tank systems and tankfed agriculture.
Advocating for supportive policies to aid community action in conservation and development by interacting with the local, State and Central Governments.
Read more on Vayalagam Tankfed Agriculture Development Programme
news & events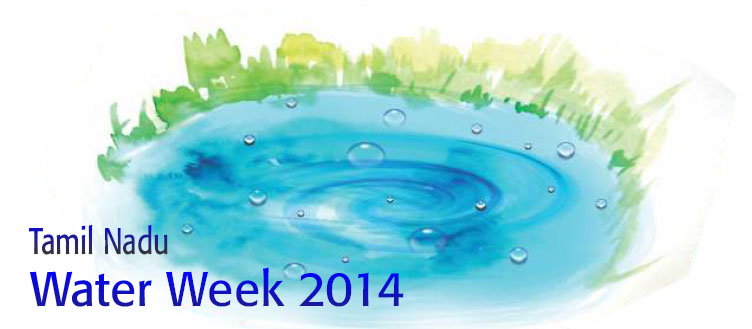 stories
Turning the tide - Enabling poverty reduction

It is rare to find a woman shoulder the responsibility of farming. It is usually the male counterpart who takes up the farm responsibility, but it is not so in the life of Kamatchi.Read More...