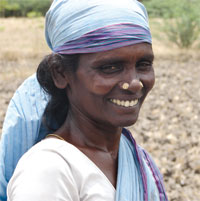 It is rare to find a woman shoulder the responsibility of farming. It is usually the male counterpart who takes up the farm responsibility, but it is not so in the life of Kamatchi. She owns around 4.5 acres of rainfed land, and lives with her husband and their two sons in Sengapadai village of Madurai district, Tamil Nadu. As Kamatchi says, "He (her husband) never has once stepped on the land for farming." She has to run the family all alone with the income she earns from the farm and from the income she earns as a coolie. Further, vagaries of monsoon and lack of effective coping mechanism, farming itself is loosing its lustre as viable livelihood option for many in this area. Adding to this, lack of suitable financial services pushes resource-poor farmers like Kamatchi into the depths of poverty. Read More...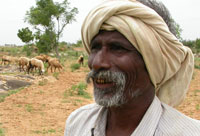 He was a farm hand once, working at the command of his landlord and making a living by serving his master. 'When we were married, we didn't have any land of our own, and he worked as a farm hand in the land of upper caste farmer in the village' says his blatant wife. 'Ten years before, when I was studying, my father and mother used to go as labourers to other's land,' says his son. But the things have now changed for good. Now he has purchased 2 acres of land from the same landlord where he once worked as a farmhand. 'Now we are renting tractor from that owner to cultivate our own land,' his son further adds. This is a story of hope and inspiration, of a life being transformed before our very eyes. This is the story of Ramaiah and his wife Thimmakka, and their aspiring son Subramanyam of Penchupalle village. Read More...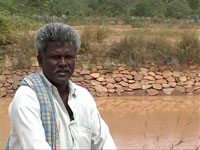 'I am the neerkattis of the Chinnakachikunta tank of Marlapalle village,' says a proud Anjeppa from a remote village called Marlapalle in Chittoor district of Andhra Pradesh, one of the driest regions in India. 'As the neerkatti of this tank, I am responsible for the distribution of stored tank water and its management. I am also responsible for the trees on the tank bund, and ensure that none of the trees are cut by any outsiders,' he further details his responsibilities as a neerkatti. Read More...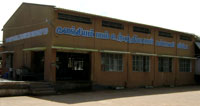 Kalanjiam Milk Producer Company Limited (KMPCL) promoted by DHAN is a unique business initiative owned and managed by people themselves. Registered as a producer company, KMPCL is a conglomeration of milk producers from nearly 100 villages in Cuddalore district. Read More...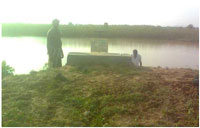 Katchagudi tank in K.Kovilpatti village of Singampunari is the major source of irrigation for the 14 farmers under its ayacut area of 18 acres. All of them are small and marginal farmers dependent on agriculture as their main source of livelihood. But severe leakage and damage in the two sluices meant that the tank becomes empty within a week. Around 20000 cu.m of the water gets wasted during the cropping season. Consequently the yield of the crop gets affected due to the water deficiency. Out of the 18 acres of total cultivated area, harvest was done only in 8-10 acres and the remaining area faced the crop failure. Read More...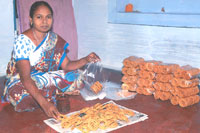 Vasanthikurubai is member of Selvalakshmi Kalanjiam in Krishnanpudur cluster in Salem. She have two daughter who are studying in 10th and 12th standard lives with her husband Isravel. Both she and her husband are involved in murukku preparation activities. 'We used to get an income of Rs.75 to 125 per day, with which we have pay the house rent, educate our children and take care of other household expenses,' Vasanthi says of the problem she faced before. Read More...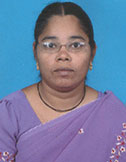 Sahin Banu is member of Kathambam Kalanjiam for the past 8 years. Born and brought up in Erode, she came to Salem, after marriage. She have two daughters who are studying. Before joining Kalanjiam, she used to get loan from outside, from money lenders, who used to charge exorbitant rates of interest. But due to family situation, she had to depend on them even for household expenses. During this time, she joined Kalanjiam and got credit support for variety of purposes. Read More...
Kamalamma - a petty shop owner – an entrepreneur – a Kalanjiam member sharing her dreams and future aspiration. Hers is a story of a poor women who utilized her entrepreneurship skills with determination and responsibility to build a better life – moving from stage of survival to self-employment – from a daily wage earner as a maid before to a entrepreneur now. Kamalamma lives in Indira Nehru Nagar, one of the 40 slums in Malkajgiri municipality, Hyderabad. She is a member of Shanthi Kalanjiam, promoted by Kalanjiam programme of DHAN Foundation in Malkajgiri in 2003. Read More...

news & events
stories
Turning the tide - Enabling poverty reduction

It is rare to find a woman shoulder the responsibility of farming. It is usually the male counterpart who takes up the farm responsibility, but it is not so in the life of Kamatchi.