Links
Page under construction....
news & events

DHAN Foundation bags AGFUND International Prize for Pioneering Development Projects for 2012 in the field of Food Security for the Poor.
Madurai Walkathon 2013 on the theme of Agricultural Bio-Diversity and Food Security - February 02, 2013.
Films selected for screening for 8th Development Film Festival on Climate change and Food security - Jan 28-30, 2013.
DHAN Foundation bags Times of India Social Impact Awards under Environment Category
DHAN Foundation bags Jindal Prize under Rural Development and Poverty Alleviation Category.
testimonials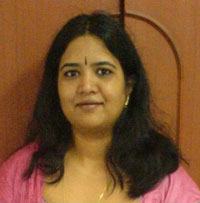 Ramya Nageswaran from Singapore is one of the indefatigable champions of the oorani who has taken up the cause very close to her heart. I am sure all those whom Ramya has reached out in the last one year and more would attest to. It was her team's contribution as part of the Water Club, Singapore along with AIMS India (Ravi Venkatesh) and NRI Homecoming (Ramkrishnan). Read More...
stories
Turning the tide - Enabling poverty reduction

It is rare to find a woman shoulder the responsibility of farming. It is usually the male counterpart who takes up the farm responsibility, but it is not so in the life of Kamatchi.
Read More...