Corporates
ITC Limited
Building a golden tomorrow with ITC
We are glad to partner with ITC under its Corporate Social Responsibility's Mission Sunehara kal, meaning 'the golden tomorrow'. Under this Mission-MSK, ITC was generous enough to provide financial assistance for the implementation of Tank-based watershed development project at Singampunari block of Sivagangai district, Tamil Nadu. MSK's objective is to enhance socio-economic condition of the poor marginal farmers through participatory rehabilitation and management of traditional small-scale water bodies like tanks, ooranis (drinking water ponds) and improving agriculture. The project is being implemented in 34 villages of Singampunari block in three years.
Read more
Facilitating ITC's corporate social responsibility
Hindustan Unilever Limited (HUL)
HUL Celebrating 75 years of service
We are glad to partner with Hindustan Unilever Limited, as part of celebrating its 75 years in India in 2008, to enhance the livelihoods of 75,000 poor women. This initiative of poverty reduction was in line with HUL's commitment to the United Nations Millennium Development Goals that call for partnership for sharing resources and expertise.
The partnership through local community mobilisers helped to identify 75,000 poor women from 75 self help groups (SHG) and federations promoted by DHAN Foundation on specific themes such as microfinance, water and rainfed farming. These women were from local communities living in rural, urban, tribal and coastal regions in three states: Andhra Pradesh, Karnataka and Tamil Nadu. The mobilisers helped the women to pool from their own savings or access resources from banks and also helped them identify activities based on skills and the local market potential.
Read more
Livelihood of 75,000 women enhanced - The New Indian Express, September 24, 2009
Conserving traditional water bodies in drought-prone Gundar basin
We have also partnered with HUL launching a water conservation project in drought prone Gundar Basin. Along with National Bank for Agriculture and Rural Development (NABARD), this unique corporate-NGO-institutional partnership aims to renovate over 250 irrigation tanks with farmers' participation in the drought prone Gundar Basin covering Madurai, Sivagangai, Virudunagar and Ramanathapuram districts of Tamil Nadu. The project will directly benefit over 20,000 small and marginal farm families and thus contribute towards both environment as well as enhancing livelihoods. This project is based on a unique 'Partnership model'. HUL will invest about Rs.5 crore of the project cost with equal contribution from NABARD. Other unique features of this project is that it would be implemented by organising farmers, landless labourers and women into an association at each tank level, who will also be contributing 10% of the renovation cost.
Read more
HUL, Nabard-assisted tank renovation project launched - The Hindu, English, April 17, 2010
A development project to renovate tanks in Gundar basin - Dinamani, Tamil, April 16, 2010
A plan to renovate 250 tanks in Gundar basin - Dinakaran, Tamil, 16-Apr-2010
Linking of tanks in Gundar Basin - The New Indian Express, English, 16-Apr-2010
250 tanks, supply channels in Gundar basin to be renovated - The Hindu, English, 16-Apr-2010
Bharat Petroleum Corporation Limited (BPCL)
Mitigating drought with BP
We are glad to partner with Bharat Petroleum Corporation Limited to rehabilitate Govarnergiri chain of tanks in Ottapidaram Block of Tuticorin District. With the objective to mitigate drought in one of the driest districts of South India, DHAN received financial assistance from Oil Industry Development Board - Drought Relief Trust (OIDB-DRT). The project encompasses rehabilitation and maintenance of traditional water harvesting structures like tanks, ponds and ooranis for their sustainable use, watershed development, promoting safe drinking water, and agricultural productivity enhancement in tankfed and rainfed crop lands.
news & events

DHAN Foundation bags AGFUND International Prize for Pioneering Development Projects for 2012 in the field of Food Security for the Poor.
Madurai Walkathon 2013 on the theme of Agricultural Bio-Diversity and Food Security - February 02, 2013.
Films selected for screening for 8th Development Film Festival on Climate change and Food security - Jan 28-30, 2013.
DHAN Foundation bags Times of India Social Impact Awards under Environment Category
DHAN Foundation bags Jindal Prize under Rural Development and Poverty Alleviation Category.
testimonials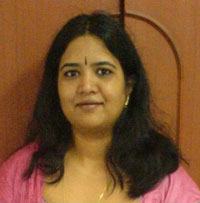 Ramya Nageswaran from Singapore is one of the indefatigable champions of the oorani who has taken up the cause very close to her heart. I am sure all those whom Ramya has reached out in the last one year and more would attest to. It was her team's contribution as part of the Water Club, Singapore along with AIMS India (Ravi Venkatesh) and NRI Homecoming (Ramkrishnan). Read More...
stories
Turning the tide - Enabling poverty reduction

It is rare to find a woman shoulder the responsibility of farming. It is usually the male counterpart who takes up the farm responsibility, but it is not so in the life of Kamatchi.
Read More...